SPACE-SAVING SOLUTION


Unlike conventional split air conditioners that require a separate outdoor compressor unit for every room, this advanced multi-split air conditioner system is designed to power three rooms from a single compressor. This not only improves both outdoor space and external aesthetics, it also saves on expensive installation and running costs too. Plus, each indoor unit has its own remote control, allowing for individual control of both air conditioning units.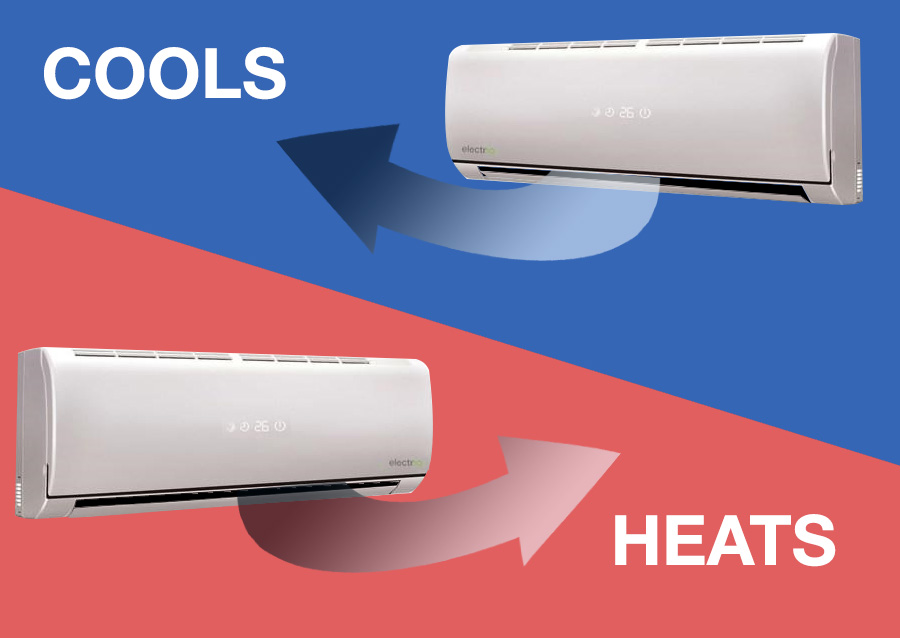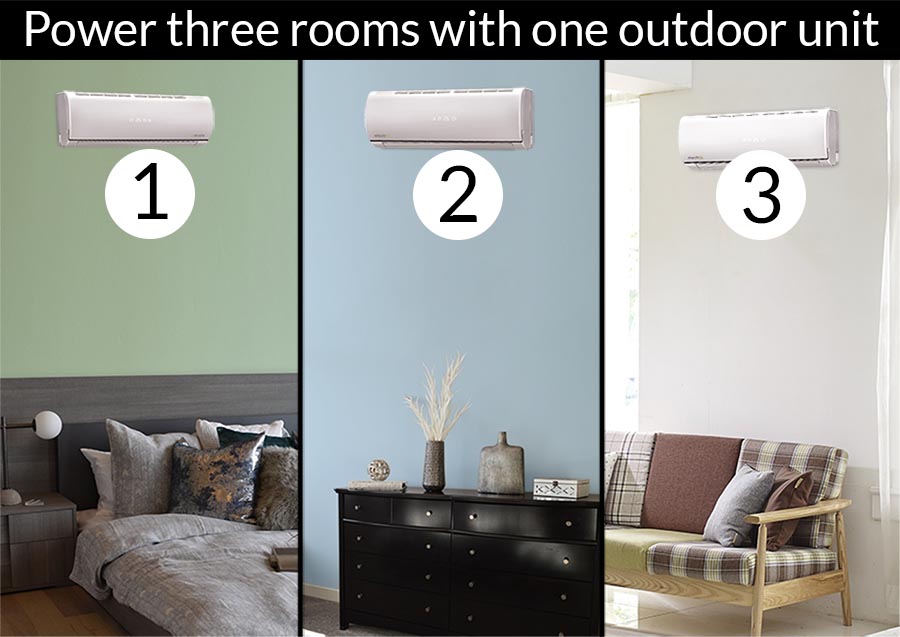 ALL-YEAR-ROUND SOLUTION
The stylish unit is an air conditioner for all seasons. It features both a heating and cooling mode to help you remain toasty in the winter, and cool in the summer. Plus, there's even a built-in dehumidifier which helps remove excess moisture from the air to create a healthier environment, and is great for drying your damp laundry indoors when it's raining out. The electriQ multi split Air Conditioning System comes with an impressive 5 year warranty.

UNRIVALED PERFORMANCE
This cost-effective, energy-efficient system will economically cool or heat rooms up to 65 sqm in size. It boasts the very latest Inverter technology that will reduce or increase the compressor speed according to fluctuation in temperature dependent on your required heating and cooling levels, thus saving you between 40%-60% on your energy bill when compared with a non-inverter equivalent which has fixed compressor speed. It also has the added advantage of being exceptionally quiet so you will forget it is even there.
The electriQ multi split Air Conditioning System comes with an impressive 5 year warranty.
Features
Controls the climate of 3 rooms from just a single outdoor unit
Output is variable (speed inverter) cooling and heating
A++/A+ Rating 2019 ERP
Super DC Inverter with Panasonic compressor
Cooling, Heating & Dehumidifying
Easy Fit with 5 meter pipe and cable kit supplied as standard (optional 10 meter pipe kit available)
Energy Saving Inverter Technology
Heat Pump for efficient heating
Ultra Quiet Operation
Remote control for each indoor unit
Digital White Led temperature and function display
5 years warranty*
24 Hour Timer
Self-diagnostic function
Sleep Mode
Auto Restart
Dimensions:
L x W x H: 77.7 x 20.1 x 25cm (per indoor unit)
L x W x H: 96.8x 37.5 x 65.5cm (outdoor)
Net/Gross Weight: 8 / 10.5(indoor)
Net/Gross Weight: 46 / 51(outdoor)
The unit must be installed by a F-Gas qualified AC engineer. Please ensure the qualified fitter reads the user manual in full before installing.
These units contain a gas which is governed by F-Gas regulations. The gas must be handled by a qualified F-Gas personnel. 2 Year warranty is subject to commissioning by qualified F-Gas engineers. 5 Years extended parts warranty is subject to annual service. Further information on the requirements and ensuring the engineer is qualified can be found at: Government Guidance
GMCC is one of the largest manufacturers of compressors in the world and they have a strategic partnership with Toshiba, being used as RD facility and manufacturing plant by Toshiba. GMCC compressors are using the latest Toshiba technology and they go through strict testing.
[CP_APP_HOUR_BOOKING id="4″]