This is a one unit system. Need a multi-room system? Click

here

!
Features
Cool Beauty Design
We have designed this series exclusively for the European market. Its exterior design harmonizes beautifully with any decor and adds comfortable elegance to the room. The elegant, gently curved surface gives a sense of comfort and well-being.
CMF: Color Material Finish
The texture of the front panel represents European craftsmanship. Its tone and nuance change according to the light at different times of day.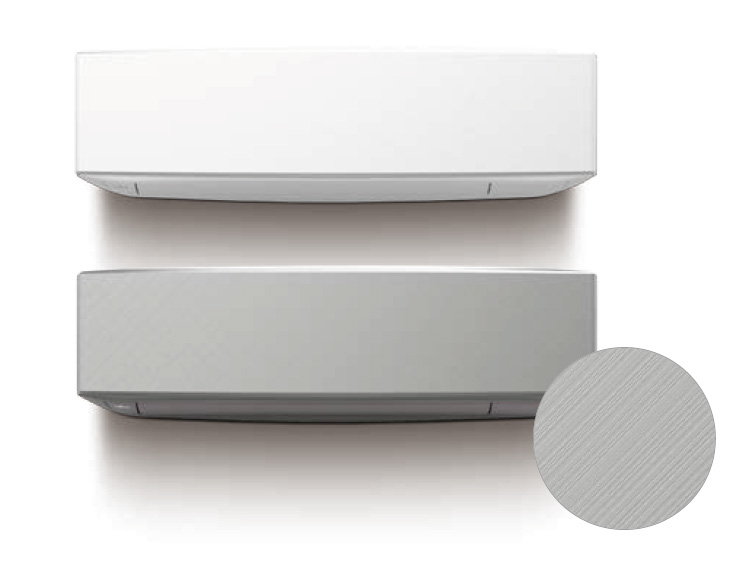 Outstanding energy-saving performance
Outstanding energy efficiency is achieved by using a high-efficiency lamda heat exchanger, a large crossflow fan, and R32 refrigerant.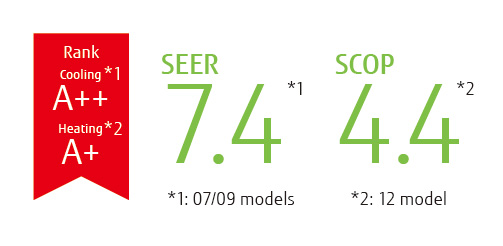 Hybrid heat exchanger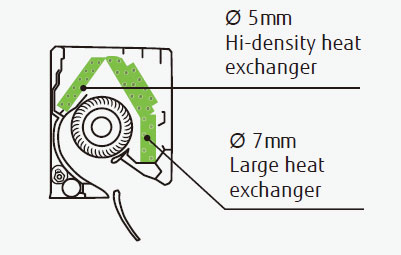 Ø107 large crossflow fan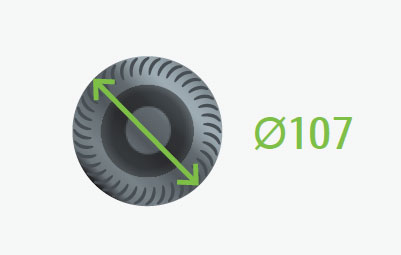 Comfortable airflow and quiet operation
The combination of a large louver and an air-blowing structure provides a comfortable, quiet airflow that spreads widely across the floor.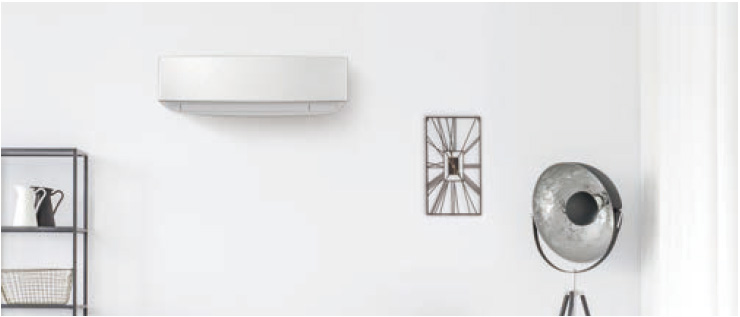 Smart device control (optional)
With an optional Wireless LAN Adapter installed in the air conditioner, you can control it from anywhere with your smart device. Installing the interface does not require any technical work.
You need to install the FGLair™ app on your smart device in order to control the air conditioner.
*

FGLair is a trademark of Fujitsu General Limited.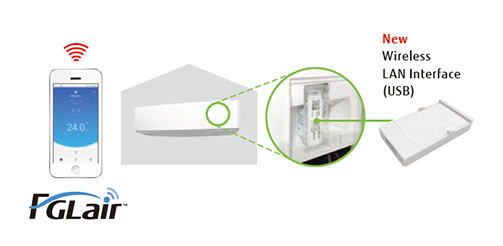 Specification
Specification
Power source
Phase
Single-phase
Voltage
230 V
Frequency
50 Hz
Capacity
Cooling
4.2 (0.9 – 4.4) kW
Heating
5.4 (0.9 – 6.0) kW
Input Power
Cooling
1.220 kW
Heating
1.410 kW
EER
Cooling
3.44 W/W
COP
Heating
3.83 W/W
Pdesign
Cooling
4.2 kW
Heating (-10°C)
4.0 kW
SEER
Cooling
6.90 W/W
SCOP
Heating (Average)
4.10 W/W
Energy Efficiency Class
Cooling
A++
Heating (Average)
A+
Max. Operating Current
Cooling
6.5 A
Heating
9.0 A
Annual Energy Consumption
Cooling
213 kWh/a
Heating
1367 kWh/a
Moisture Removal
2.1 l/h
Sound Pressure Level
Indoor (Cooling)
High
43 dB(A)
Middle
36 dB(A)
Low
30 dB(A)
Quiet
20 dB(A)
Indoor (Heating)
High
44 dB(A)
Middle
39 dB(A)
Low
33 dB(A)
Quiet
24 dB(A)
Sound Pressure Level
Outdoor (Cooling)
High
50 dB(A)
Outdoor (Heating)
High
50 dB(A)
Sound Power Level
Indoor (Cooling)
High
57 dB(A)
Indoor (Heating)
High
59 dB(A)
Outdoor (Cooling)
High
65 dB(A)
Outdoor (Heating)
High
66 dB(A)
Air Flow Rate
Indoor (Cooling)
High
770 m³/h
Outdoor (Cooling)
High
1680 m³/h
Net Dimensions
Indoor
Height
295 mm
Width
950 mm
Depth
230 mm
Net Dimensions
Outdoor
Height
542 mm
Width
799 mm
Depth
290 mm
Net Weight
Indoor
11.5 kg
Outdoor
31 kg
Connection Pipe Diameter
Liquid
φ6.35 mm
Gas
φ9.52 mm
Drain Hose Diameter
φ13.8(ID) φ15 to φ16.8(O.D.) mm
Max Pipe Length (Pre Charge)
20 (15.0) m
Max Height Difference
15 m
Operation Range
Cooling
-10 to 46 °CDB
Heating
-15 to 24 °CDB
Refrigerant
Type
R32
Global Warming Potential
675
Charge
850 g (0.574 CO2eq–T)
These air conditioning units must be installed by an F-Gas qualified engineer.  We can install the unit for you using our F-Gas Certified Engineers. Please note if you do not select our installation service  we will not ship the unit until we have obtained evidence from you that you will have the unit installed by an F-Gas qualified engineer. This is a requirement of the Article 11 (5) EC/517/2014 on fluorinated greenhouse gases and The Fluorinated Greenhouse Gases Regulations 2015.
[CP_APP_HOUR_BOOKING id="4″]